People. Planet. Purpose.
Wild Elements believes in a more regenerative future for all. The connection between personal and planetary wellness makes the world go 'round, so a portion of our proceeds proudly support women-led environmental projects with a focus on nourishing people and planet.
Our Impact
$2.3 M
We're proud to have granted over $2.3 million to planet-protecting organizations.
88%
The majority of our grants support women and indigenous-led organizations.
52,954
Through our community partners, we have distributed 52,954 boxes of fresh, nutrient-dense produce.
Nourishing People And The Planet
We're all about reimagining the way we grow food and feed the planet's people. We're big-time believers in regenerative and hydroponic farming, water conservation, pesticide reduction, and boosting local food production.
Hydro-Wild LabOur partnership with Urban Growers Collective, a women-led urban farm in Chicago, is bringing a hydroponic farm in a shipping container to Chicago's South Side to:

Feed Communities: Grow and distribute nutrient-dense, local produce to the community.
Educate Youth: Train the next generation of farmers on sustainable technology in agriculture.
Scale Impact: Engage Communities: Drive solution-forward conversations about the future of food, water conservation, and food insecurity.
Soil HealthBy now, it's no secret we're big fans of regenerative agriculture. Through various funding initiatives, we're supporting the soil health revolution, and as a result increasing carbon capture to try to help cool down mother earth.
Philanthropy: We're flipping farmers. Over 400 farmers have transitioned from conventional to regenerative agriculture practices.
Film: We partnered with Oliver and Simon English, co-directors of the documentary film Feeding Tomorrow, which explores planet-healing regenerative food systems on the big screen.
Policy: In partnership with Regenerate America, a coalition committed to healthier farming practices, we're calling on Congress to support regenerative agriculture in this year's U.S. Farm Bill.

Impact Partnerships In Action
We've been busy behind the scenes! Working together leads to big changes, so our impact has been in motion before our products (and even our newsletter). Our goal is to make the biggest impact as fast as we can.
Women-Led Action
Did you know that only .2% of global philanthropic dollars go to women-led philanthropic action? We set out to change this and granted $950,000 to ten incredible women environmental leaders and amplified their work through an award-winning short film series called Wild Innovators.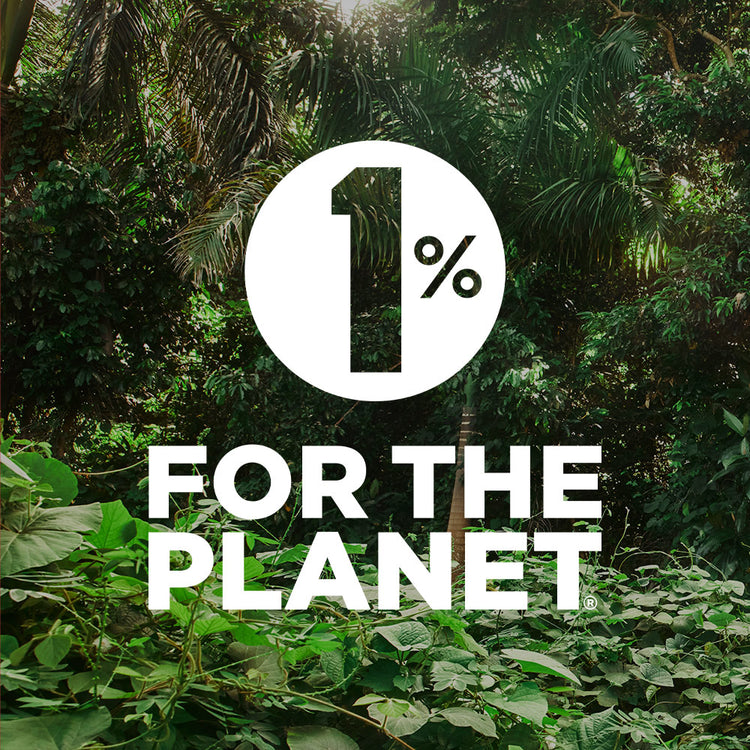 1% For The Planet
We're proud members of 1% for the Planet, a network of thousands of businesses and environmental partners committed to protecting our planet. It's our commitment to donate a minimum of 1% of our profits to environmental action.
Climate Neutral
Our goal is to be a planet-positive company by 2030, and reaching this milestone starts with accountability. As a Climate Neutral certified company, we're setting and tracking carbon-reduction targets and offsetting our carbon emissions.
Amplifying Women's Voices
Meet the women on the frontlines of planetary change. Spotlighting women doing the work has and always will be core to our mission. They are our inspiration and we hope that sharing their stories serves as a catalyst for others to follow. Even small steps can create big actions!