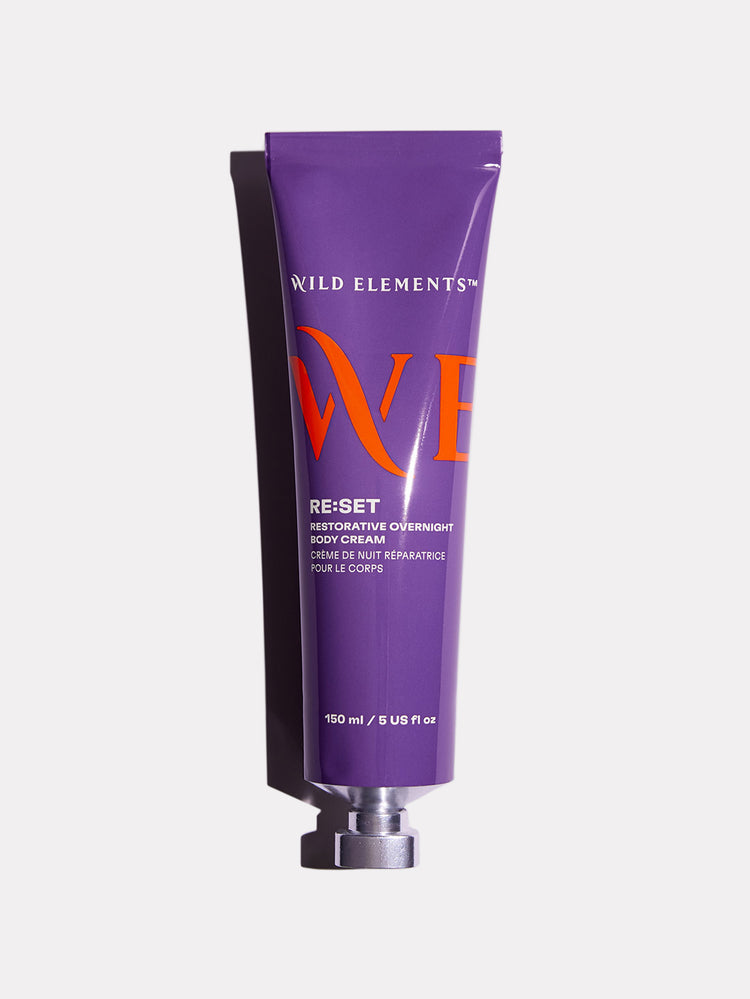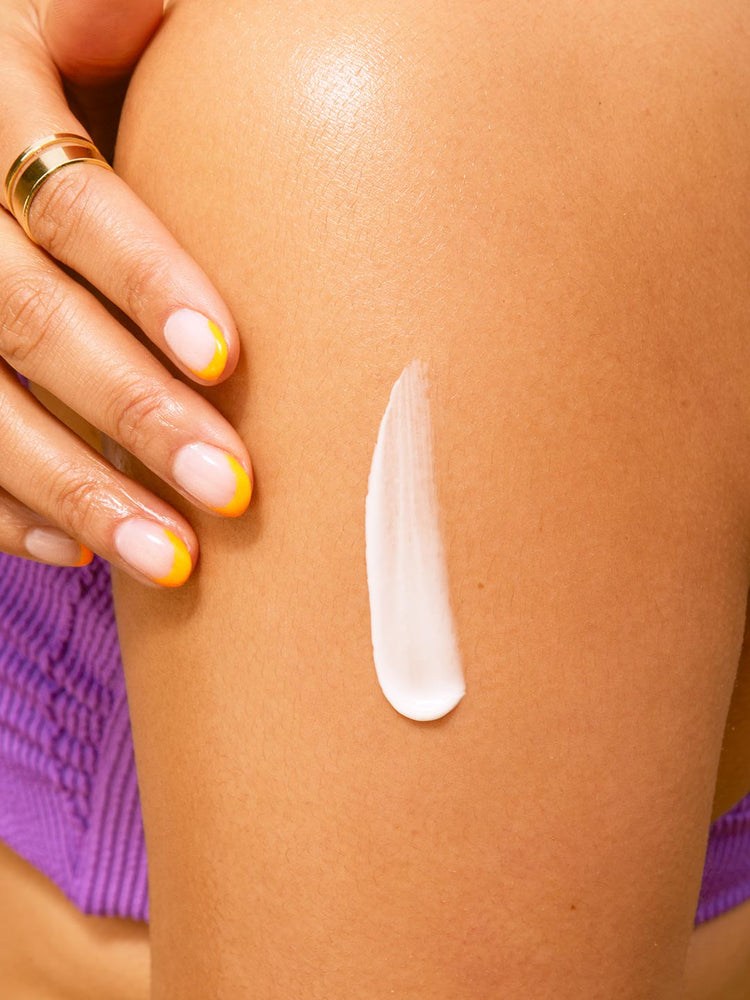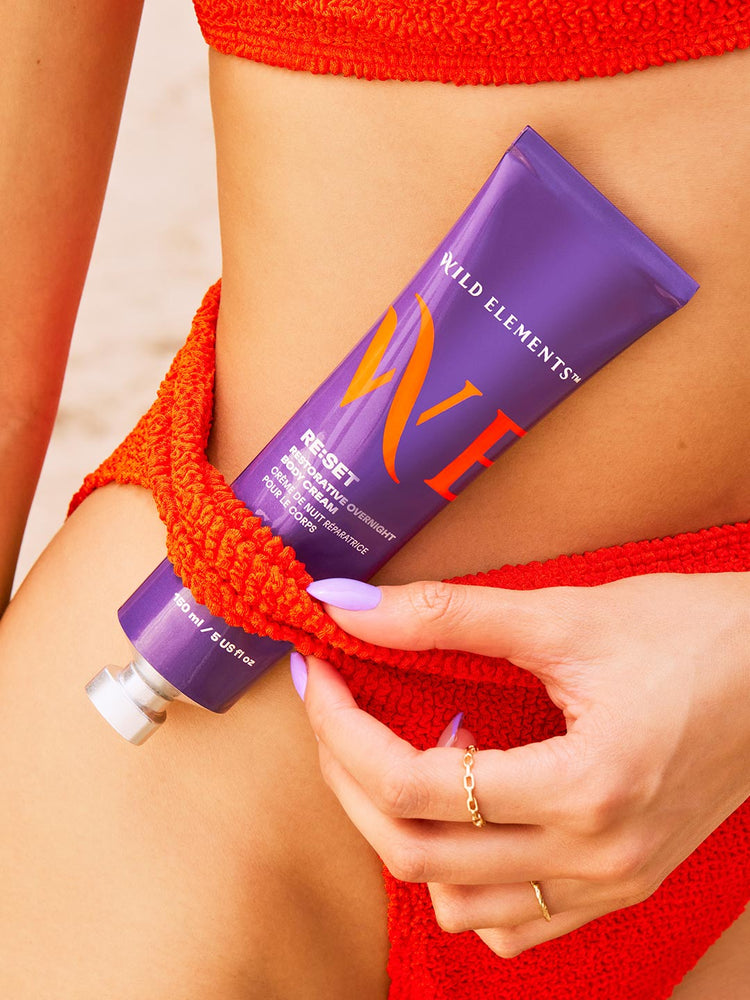 Re:Set
Restorative Overnight Body Cream
Radiant results for your dream skin
Like a sunset for your skin, this nighttime body cream enhances radiance, repairs skin, and boosts hydration.
Carbon neutral shipping worldwide
Free & easy returns within 30 days
The Details
Details
Like a sunset for your skin, this nighttime body cream enhances radiance, repairs skin, and boosts hydration by morning. Let your skin's natural circadian repair process work its magic overnight so you rise with soft skin that's glowing with health.

A plant-based retinol, sea fennel, encourages rapid cellular turnover for renewed, baby-soft skin while upcycled saffron helps support skin's nighttime functions by going into overdrive during the overnight circadian cycle. Additional ingredients like protective holy basil and radiance-boosting red clover deliver even more visible improvements for all skin types by sunrise.

This blend's natural scent whisks you away to the fields of France in the summer, being carried by the breeze and the scents of calming lavender, soft gardenia, warm vanilla, and crisp jasmine for a relaxing moment of self-care.

How to Use
Massage into skin. See best results by pairing with RE:SET Sleep Optimizer Supplement.

For the Planet and for You
Proven Results, Planet-Friendly Formulas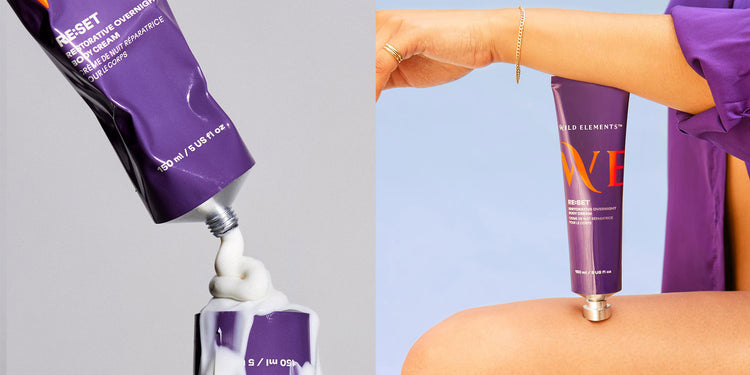 100%
agree skin feels moisturized immediately, after 2 weeks, and after 4 weeks.
94%
agree skin looks more radiant overnight after 2 weeks.
100%
agree skin wakes up feeling replenished after 2 weeks
97%
agree skin texture feels more even after use.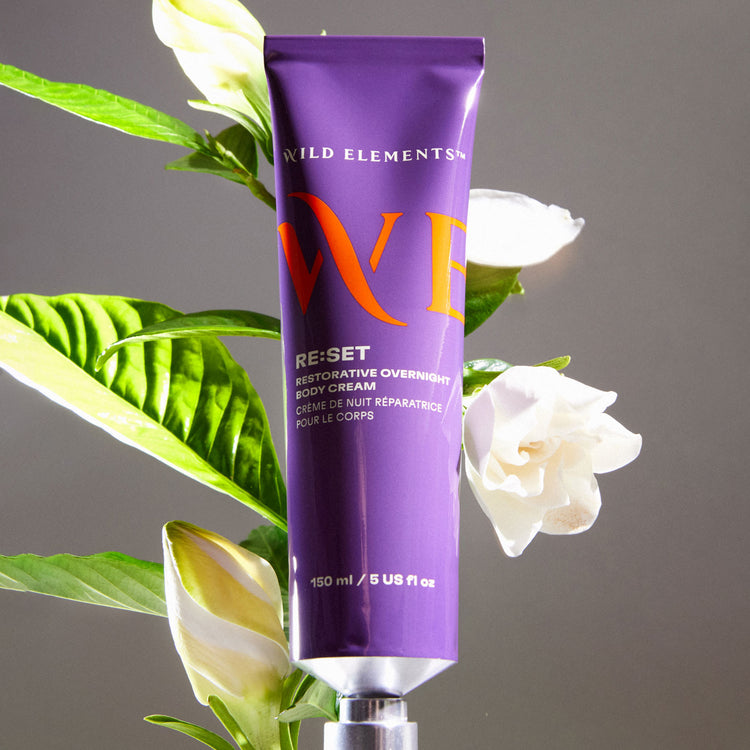 Our Key Ingredients
Sea Fennel
A gentle plant-based retinol alternative, this certified organic ingredient supports cell turnover for radiant, velvety smooth, even-toned skin without irritation or sensitivity.
Saffron
This upcycled ingredient supports your skin's circadian rhythm—aka the process responsible for the magical repair that happens when we snooze—so you'll wake up with renewed skin.
Holy Basil
This regeneratively farmed ingredient combats daily environmental stressors like dirt, pollution, and damaging UV rays so they stand no chance to this protective and antioxidant powerhouse.
Red Clover
This hydroponically grown ingredient pumps visible luminosity into the skin so acne scars, blotchy patches, and uneven texture are a thing of the past.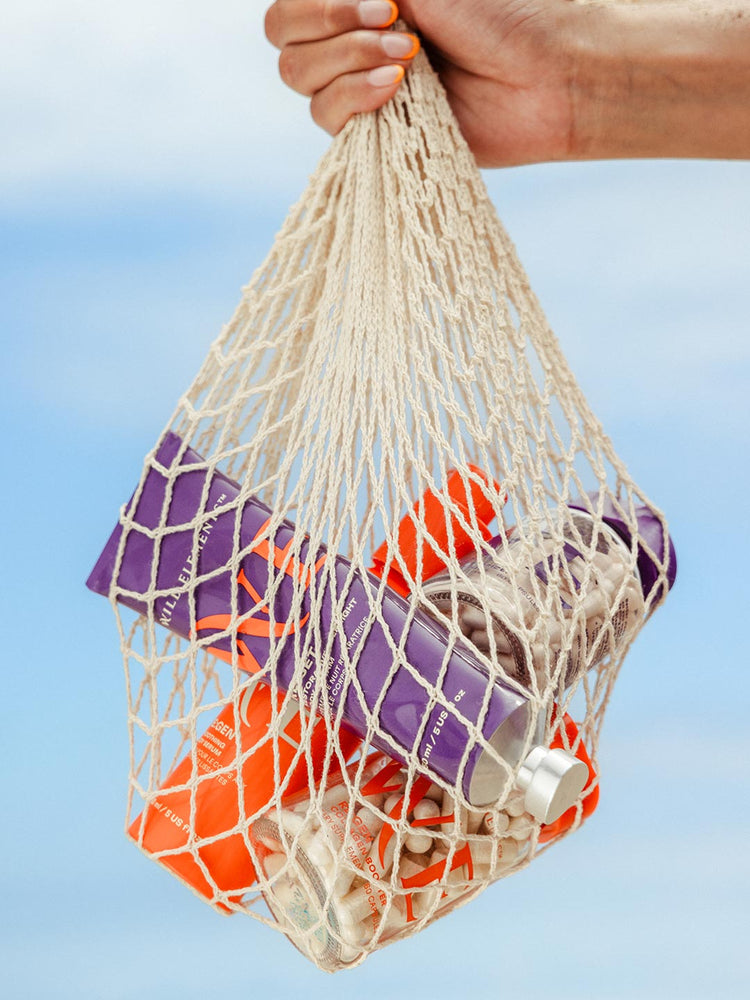 Boost Your BodyCARE Practice
Your complete self-care system awaits - here's what you need.